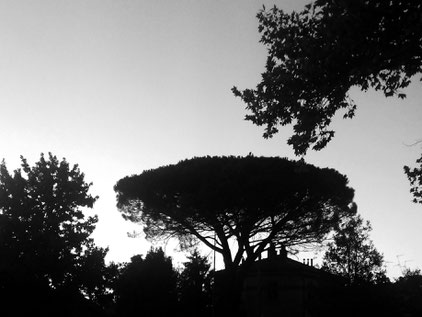 O quam mirabilis est, Hildegard von Bingen
This nice little Sequentia track here – although slightly wrongly announced by the SONY youtube channel - has been a live changing experience for me 21 years ago.
Yanet Youngdahl sings the antiphon and Norbert Rodenkirchen plays flute, so it is a duo. During her last active year our beloved codirector Barbara Thornton had worked with the outstanding soprano Janet Youngdahl and me on a brandnew concept of accompaniment for music of Hildegard von Bingen. I would call this concept now "shadow flute", because it demanded that the flute player needs to completely serve the modal art of the singer more in the musical background.
But in spite of the most extreme necessary reduction to basically 3-4 resonance tones (or in the words of Barbara "modal energy fields") the music had to be played with greatest intensity but also with greatest humbleness. Therefore the flautist must have interiorized the whole song (antiphon, sequence) by heart incl. all details and ornaments. Back in 1997 I found that procedure very similar to Picasso´s process of focussing the essence of a certain form through ongoing extreme reduction. This thrilled and inspired me for nearly everything I have done since then.
Should we be lucky (or sad) that SONY is putting out the track now for free? I am somehow happy now to share it with you. By the way: this track is part of the big box with Hildegard von Bingen´s complete works, which Benjamin Bagby and Sequentia was able to finish and SONY brought out 2 years ago. Certainly a good buy, better than streaming!